[dropcap letter="W"]e're here to help make life a bit easier and tell you the best Netflix shows to binge-watch during your self-isolation! Here are our top picks:
Love is Blind
"Love is Blind" is a reality TV series centered around one main question: "Is love really blind?" The show follows 30 men and women hoping to find love through an unusual dating experience. The twist… the contestants will date each other in "pods" where they can't see each other. The men and women must then choose who they want to pursue a relationship with solely based off of their connection. The couples meet face-to-face for the first time after a wedding-proposal.
On My Block
"On my Block" is a Netflix original teen comedy-drama web series that tells the story of young, street-savvy teenagers navigating through life in South Central Los Angeles. The series offers a realistic perspective on friendship and societal issues.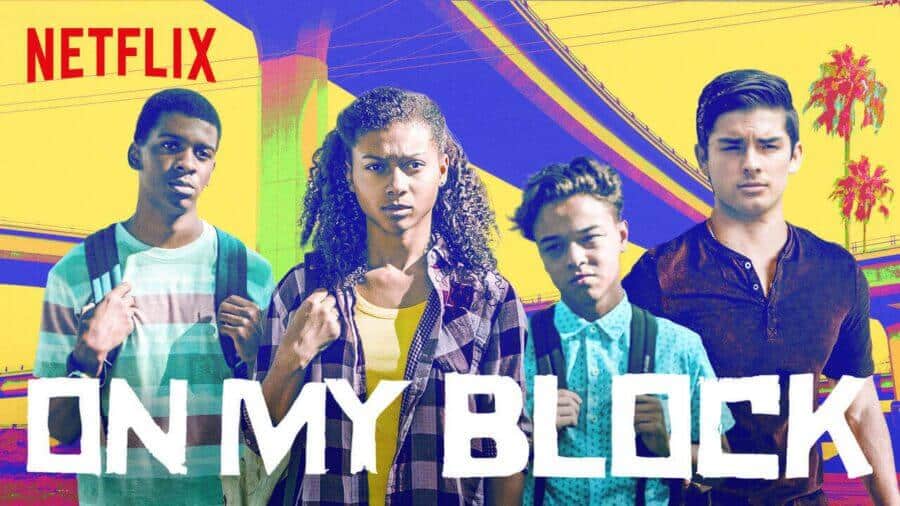 The Society 
"The Society" is a mystery teen drama web TV series that follows a group of teenagers who have to build a community of their own when everyone seems to have disappeared from their town. The group will have to come up with their own rules to survive. Can they do it… or will hell break loose?
Sex Education
"Sex Education" is a British comedy-drama web TV series that hilariously follows a sexually frustrated teenager named Otis who's mother is a sex therapist. Otis sets up a sex advice business with his confident classmate Maeve.
Charmed
"Charmed" is a fantasy drama TV series that follows a woman named Phoebe who returns from New York to live with her family in San Fransisco. Phoebe soon realizes her and her sisters are the most powerful witches ever known. The show follows their journey of discovering how to use their unique magical powers.
Altered Carbon
"Altered Carbon" is a cyberpunk web TV series about a world where consciousness can be transferred to different bodies. The series takes place over 350 years into the future where an investigator, Takeshi Kovacs, attempts to solve a murder.
Outlander
"Outlander" is a historical drama TV series that follows a former World War II nurse who in 1946 finds herself transported back to Scotland in 1743. The first TV series is based on the first novel in the series "Outlander". 
Peaky Blinders
"Peaky Blinders" is a British period crime TV series set in England. The series centers around a gangster family's experiences several months after the end of World War I.
Schitt's Creek
"Schitt's Creek" is a Canadian TV sitcom following the misery a formerly wealthy family endures after being forced to relocate to a small town the family once purchased as a joke. Will the family adjust to normal life without money?
Ugly Delicious
"Ugly Delicious" is a non-fiction original series on Netflix for anyone who loves to combine travel, cooking and history. Host, David Chang, takes you through the sociological and culinary history of a specific food from around the world. This show will have your mouth watering!